Jamaica's Most Beloved
Boutique Hotels
Idle Awhile Resorts
Sun-Kissed Splendor on Jamaica's West Coast
Whether on the beach, the cliffs or tucked in a private oceanfront villa, a stay at one of our boutique Idle Awhile hotels is pure Jamaica—relaxing, carefree, enchanting. Exceptional personal service and amenities blend effortlessly with our high-style, low-attitude idyllic Caribbean setting—for a tropical escape that will inspire you to return again and again.
A Trio of Treasured Retreats
Soul-Stirring Experiences
Dine
Savor fresh, authentic Jamaican dishes and ice-cold tropical cocktails made to order and served with a smile.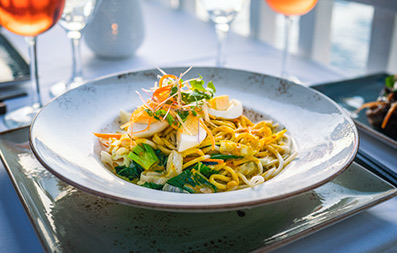 Soul-Stirring Experiences
Unwind
From in-room spa services to private catamaran cruises, we're all about whiling away the day in happy pursuit of low-key leisure.
Soul-Stirring Experiences
Play
Sail a Hobie Cat, go kayaking, grab some snorkel gear for a peek below the waves, or head out on a private tour of Negril.